View articles published in: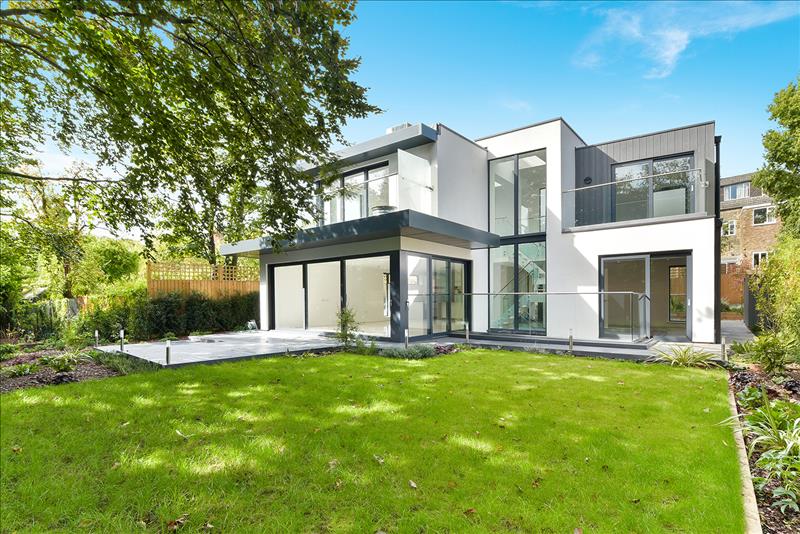 Published: 10/01/2018   Last Updated: 10/01/2018 11:51:27   Tags: House, Property News, Investment Opportunities, Landlord News
Stunning newly built detached Crouch End house comes to market
A rare gem, this 3000 ft2 detached 5 bedroom house embracing state of the art technnology & eco - efficency within chic contemporary design,set behind a secure gated drive with private parking.
0208 800 1155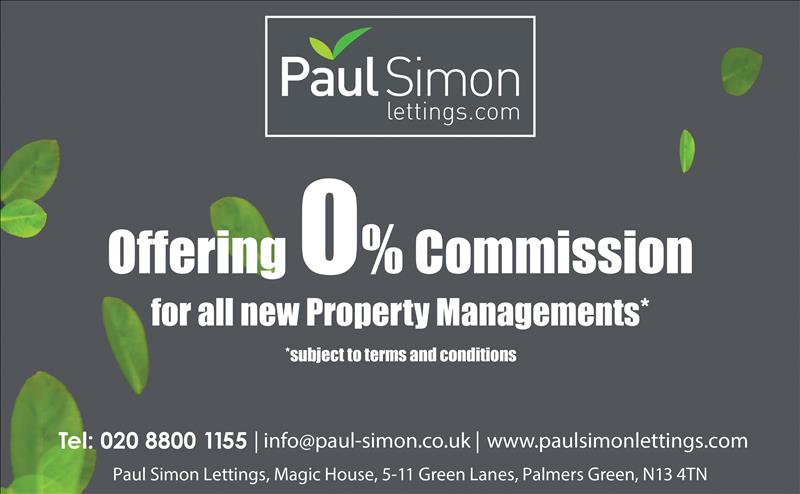 Published: 28/11/2017   Last Updated: 28/11/2017 12:20:22   Tags: Property, Landlords, Management, Offer, Commission, Deal, Info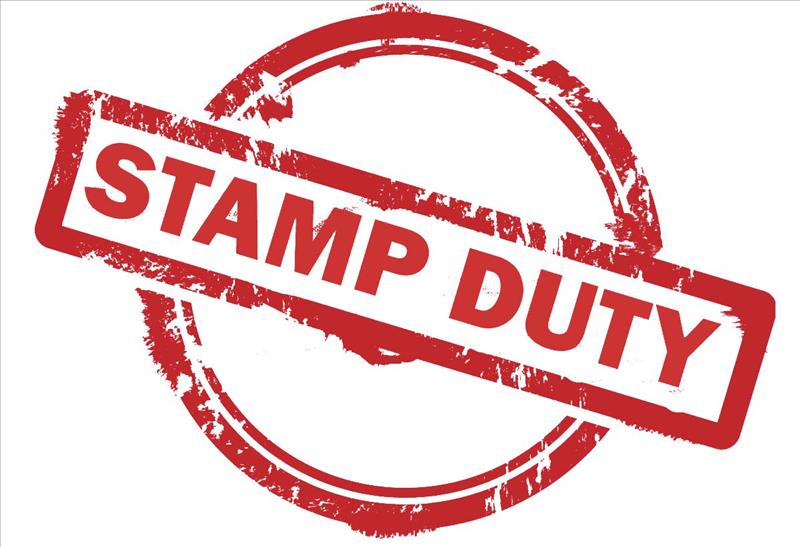 Published: 28/11/2017   Last Updated: 28/11/2017 13:26:34   Tags: Landlords, Property, News, Info, Stamp Duty, Buyer
Stamp Duty cut:
first-time buyers rejoice, but experts warn of price rises
First time buyers may be emboldened to make an offer following the Stamp Duty cut announced yesterday, but industry figures and experts warn it's only a sticking plaster.
If Chancellor Philip Hammond thought his Stamp Duty cut for first time buyers announced during yesterday's Budget would get a unanimous thumbs up, then things definitely aren't going to plan.
Firstly Robert Cote, Chairman of the Office for Budget responsibility, revealed that his organisation thought the tax cut would push up prices by 0.3% and that "the main financial gainers will actually be people who already own properties, rather than first time buyers themselves".
Treasury Chief Secretary has subsequently dismissed the OBR's prediction and just a "minor increase".
But Mark Hayward, Chief Executive of the National Association of Estate Agents (NAEA) also sounded a note of caution saying that although overall it was a positive move, it would increase house prices by pushing up demand for first time buyer properties.
"We have seen this in areas where Help to Buy is offered, as it attracts a great deal of interest from first time buyers," he said.
Sarah Beeny, TV presenter and founder of online agent Tepilo , also weighed in, saying she thought the measures would not make a huge difference to the market.
"Cutting stamp duty for first time buyers is unlikely to do much – the majority of first time buyers don't pay anything or only a small amount presently, so it won't make a huge difference to the masses," she told The Express.
"The only people it will really help are first time buyers purchasing high worth properties, who already have the funds to do so.
"Essentially, it strikes me as a bit of a PR stunt designed to generate headlines, but something that will actually make very little difference to the market."
Surveyors weren't impressed either – Lewis Johnston, RICS' Parliamentary Affairs Manager (pictured, left), said the thought "scrapping Stamp Duty for first-time buyers may stimulate activity at a time when the market is subdued, but this does not tackle the underlying problem and is something of a distraction from the need to increase supply".
Alison Platt, CEO of Countrywide (pictured, right), however, didn't think the Stamp Duty cut went far enough.
"It is activity among movers that is most critical to the growth of transactions in the wider housing market," she said. "While first time buyers face affordability issues, so do movers and without making it easier for these second steppers to move on the supply of property to buy will always be limited, adding more to price pressures."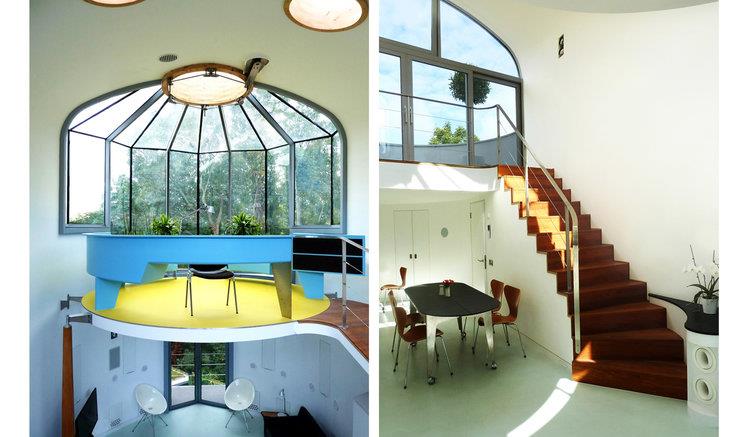 Published: 27/11/2017   Last Updated: 27/11/2017 16:11:03   Tags: Property, News, North London, Info, Landlords
House of the Year
Inside the 'spaceship' house in Highgate longlisted for Grand Designs



If you go down to Highgate Wood today you're sure of a big surprise. On a leafy lane just behind the Tube station it looks as if a spaceship has docked in north London, wedged in between the houses on either side. The curved, steel-grey hull seems to float above the pavement, while a sloping metal gangway allows passengers on and off the vessel.

This is the home of Mike Russum, an architect, and his partner Sally Cox. It has been longlisted for the Royal Institute of British Architects (Riba) House of the Year award, which is the subject of a four-part series on Channel 4; the winner will be announced in the final episode on Nov 28.

It's the sort of house that makes people stop and stare. "If I see someone standing outside looking, I invite them in and give them a tour," says Russum.
The couple were living in nearby Highbury when they both inherited some money and decided to build their own home. Plots are in very short supply in the area, so when this one came up – originally the side garden of one of the neighbouring houses – they put in a successful bid of £276,000 at auction.
That was in 2006. It took the best part of a decade – via planning hold-ups (it took two years and an appeal to get permission), neighbours' objections and construction delays to finish the job.
The tiny plot, just 22ft wide, dictated the shape of the house. "We had to have a parking place at the front, so to compensate we extended the upper floors out towards the pavement, which gives it the appearance of a vessel in dock," says Russum. The whole of the upper two floors was constructed in a factory and the pieces craned into position. The lower section, built from grey engineered bricks infilled with concrete and supported by steel beams, acts as a plinth for the upper storeys.

If I see someone standing outside looking, I invite them in and give them a tour"I like houses to be a series of unfolding surprises," says Russum. The first is Sally's study on the upper ground floor, with a glazed back wall that opens on to a full-width terrace overlooking the garden and trees beyond. Sally, a retired interior designer, creates designs for her wood sculptures here.

They had to dig into the hillside of the sloping plot to create their fourstorey home. Two en suite bedrooms are "below decks", on the lower ground floor, and the main bedroom is flooded with morning light from sliding doors that lead straight on to the garden.
The nautical theme spreads through the house, with design details such as steel wiring along the stair balustrades and a porthole window in the cloakroom. The wow factor really kicks in when you emerge into the main double-height living area, suffused with light from both ends. On the street side, the stairs continue up to full-height glass doors opening on to a roof terrace, but the garden side has the pièce de résistance.
A floating conservatory is suspended above the living space; it has a circular yellow floor and a curved blue structure that is part seating and part planter filled with tropical foliage. The glazing curves up into a dome ceiling, with views over gardens, trees and the city.

"It's like sitting in a tree canopy up here," says Russum. "It's a great place to come for a sundowner, and at night you can see the moon very clearly. This is a small house – 1,345 sq ft – but I wanted the main living space to be as grand as possible, so we devoted the two upper floors to open-plan living and made it double height."
The furniture in this space is bespoke, designed by Birds Portchmouth Russum, Russum's firm, with ideas from Sally. A window seat curves against the wall, as does the sleek white kitchen, and hidden storage is incorporated neatly throughout the house. The bench near the front door doubles as a storage box and an ice bucket is built into a side cupboard.
"This is a great house for summer parties, everyone spreads out onto the terraces and up into the conservatory," says Russum. The final outdoor space is a balcony jutting out from the living space, suspended over the garden like the prow of a ship.
"We call that the Kate Winslet balcony," says Cox, "as in Titanic."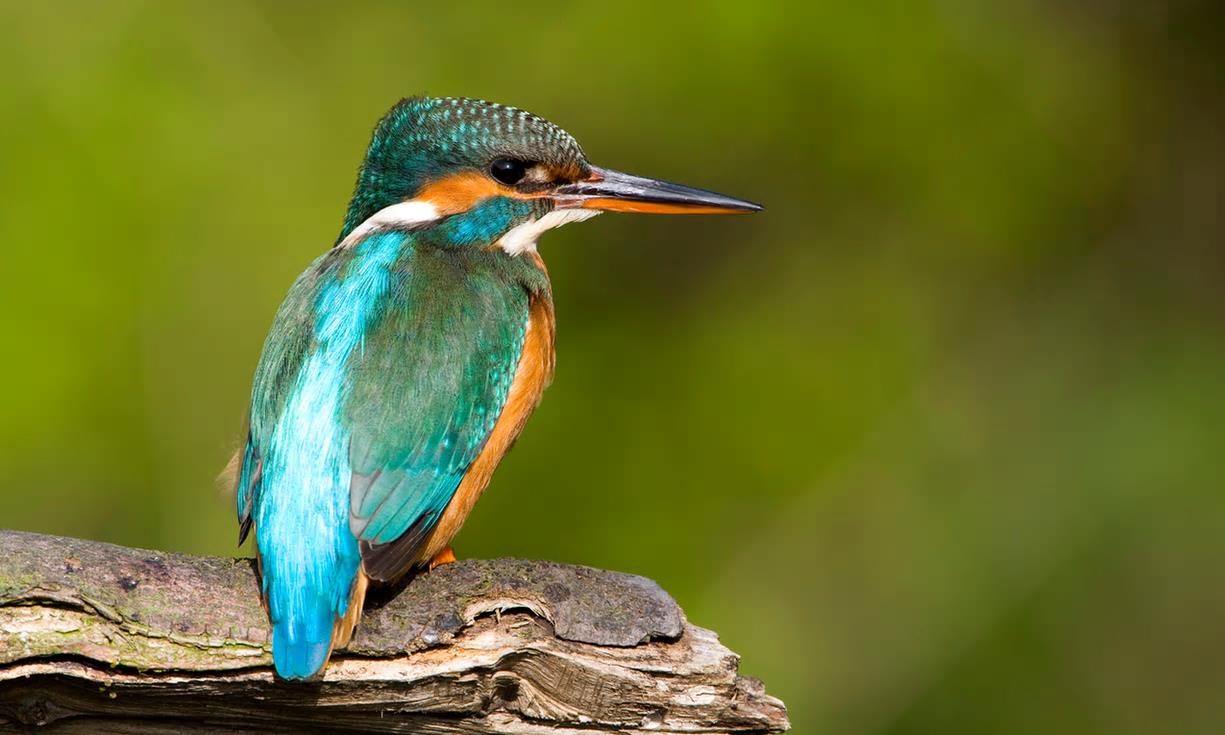 Published: 22/11/2017   Last Updated: 22/11/2017 13:46:10   Tags: North London, News, Nature, Things To Do, Info, Tenants
Europe's biggest urban wetlands opens
We're strolling along Songbird Walk, beneath a row of waterside poplars very like ones Monet painted in Normandy. The October sky is grey but the footpath is lined with colourful wildflowers:
yellow gorse, purple knapweed, white campion. With a liquid twittering, a flock of goldfinches swoop overhead, then a clear, penetrating song bursts from the bushes to one side. "Ooh, a Cetti's warbler," says wetlands
director Veronica Chrisp.
The remarkable thing about this peaceful scene, though, is that it's not some corner of rural England but a former no-go area in the Lee valley, between downtown Walthamstow and gritty Tottenham in north London, a few miles north of the Olympic Park. For decades, this group of reservoirs was out of bounds to everyone except, basically, a bunch of anoraks: fishermen and birders who obtained the necessary permits.
Now, after a £10.6m investment by the London
Wildlife
Trust, Waltham Forest council, Thames Water and the Heritage lottery fund, Walthamstow Wetlands, Europe's largest urban wetland reserve, is ready to open to the public.
Owned by Thames Water, it is still operational, supplying 3.5m households. But from 20 October, the 211-hectare site, with 13 miles of footpath and cycle track between 10 reservoirs, eight islands, and London's largest heronry, will open to the public daily from dawn to dusk. London already has
a well-regarded wetland reserve, in south-west London
but a family ticket to the Barnes centre costs more than £30, while this one is free. (There is a parking charge but it's walking distance from several tube and overground stations.)
At the main gate, on Ferry Lane, an 1885 building that housed the steam-driven pump engine is now a visitor centre with cafe, shop and exhibition space. From its viewing platform, we look down on swans gliding along the pretty Coppermill stream, then over three 19th-century hand-dug reservoirs, looking like natural lakes with their organic shapes and wooded banks. More modern reservoirs further out are less attractive but, we're told, their large stretches of water and islands are important to the overall ecology of the site.
Walthamstow Wetlands expects to see 250,000 human visitors in its first year, but other kinds of guest have been coming to this site of special scientific interest (SSSI) for years: waterfowl such as pochard, gadwall and shoveler ducks overwinter here; and it's a stopover for migrating sandpipers, redshank, lapwings and more. The "common" kingfisher (which is anything but) breeds here, and every year cormorants rebuild a colony of sticks and branches on the larger islands to rear their downy chicks.
The engine house's Victorian chimney has been rebuilt as bijou accommodation for winged visitors: 50-odd small openings up and down its flanks are perfect nesting sites for swifts, aerobatic whizzes who sleep on the wing and only stop flying to breed, but whose numbers are threatened by urbanisation. Slits on its south side are a des res for the site's large bat population, for whom lighting levels at night are kept suitably low. The newly-planted reed beds we see as we head south on Heron Walk enhance the look of reservoir one, but also make a great habitat for bitterns and bearded tits.


It was important, says Veronica, to keep it feeling wild – a place primarily for nature: there are no big information boards, and signage is all ground-level and low-key. As we round a bend past a bird hide, an excellent view of the Shard, the Gherkin and other City towers is a sharp reminder that this is not, in fact, deepest Suffolk.
Further down the stream is the rather older Coppermill Tower. There has been a mill on this site since at least 1086 (it's in the Domesday Book), producing paper and gunpowder as well as copper, but this mid-Victorian building, with its Italianate loggia, wouldn't look out of place in Siena. Now also open to the public, it offers panoramas south to the Olympic Park and Canary Wharf, and west across Hackney Marshes to central
London
.
With 500,000 people living within two miles of the reserve, and millions more under an hour away by public transport, excitement about the opening has been widespread. Photographers will relish the watery sunsets, cyclists welcome a new GLA-funded route across the Lee valley to Tottenham, naturalists look forward to seeing mating damselflies in the spring, and twitchers to spotting everything from little grebes to peregrine falcons (particularly once the first bird hide is renovated – a second is awaiting funding).
But those of us who are none of the above can, as Wetlands Steve says, just enjoy this "beautiful, therapeutic and tranquil place". Anoraks not compulsory.
Show More Articles