View articles published in:
Published: 25/07/2017   Last Updated: 25/07/2017 16:33:43   Tags: Haringey, Housing, Landlords, Tenants, News, Council, North London
Labour MPs urge Haringey council
to

rethink

housing sell-off
North London MPs David Lammy and Catherine West call for pause in £2bn plan, amid fears residents could be forced out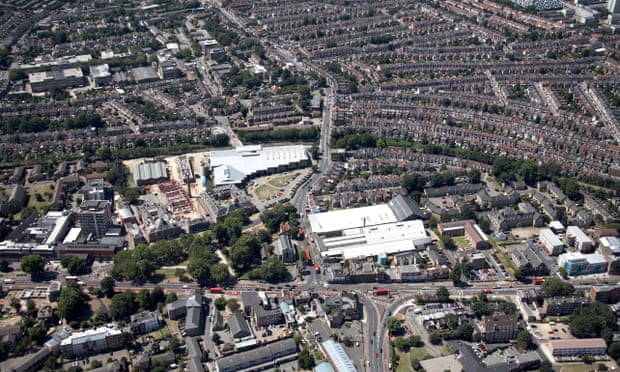 Two Labour MPs have made a dramatic last-minute intervention in a London council's plans to privatise £2bn of council houses, public buildings and land.
Under the scheme, public assets will be transferred into a new company, the Haringey Development Vehicle (HDV), owned 50/50 by Haringey council and private firm Lendlease, in a deal set to last 20 years.
On Monday evening, the Labour-run council will vote on the largest sell-off of its kind ever undertaken by a UK local authority. But earlier in the day, two local north London MPs sent the council's leader, Claire Kober, a strongly worded letter.
David Lammy, for Tottenham, and Catherine West, for Hornsey and Wood Green, reiterated concerns that include the affordability of the homes, the bidding process, the financial risks to the council and the lack of oversight.
Their intervention came as protesters planned to march peacefully on Haringey Civic Centre in Wood Green on Monday evening.
The letter reads: "In addition to reiterating these concerns, in light of the fire at Grenfell Tower we write today with the utmost urgency to urge caution and call on the cabinet to pause and reflect further on whether entering into a public-private partnership is the correct decision for the borough and its residents.
"In our view no decision should be taken on the HDV until a fully updated business case is evaluated and further work is carried out by an external adviser or auditor to analyse and review the risks relating to the HDV."
Kober wrote back to Lammy and West, saying the HDV proposal had been debated three times by the Haringey Labour group and on each occasion it had agreed to move forward.
"It is therefore the clear policy of the group to support the HDV and pursue this as an opportunity to deliver thousands of desperately needed new homes and jobs in Haringey," she wrote.
Kober said the issues raised by the disaster at Grenfell Tower did not justify "reneging" on the local manifesto pledges to build new homes. "The Haringey Development Vehicle – a 50/50 partnership between the council and developers Lendlease – is an innovative approach to regeneration that will deliver change local people can benefit from," she added.
The council plans to demolish whole streets of publicly owned buildings as part of a vast regeneration project in which 6,400 new homes will be built.

Local councillors estimate that up to 20 Labour councillors, out of 49 in total, oppose the scheme, as well as all Lib Dem members, the two constituency Labour parties, plus trade unions and a number of local activist groups. The council's scrutiny committee has twice in the past six months called for an immediate pause to the plans.
The MPs urged the council to consider a recommendation by the authority's overview and scrutiny committee to use a wholly council-owned housing company to purchase and manage the HDV social and affordable homes "to ensure that there will be no overall reduction in the number of homes in the borough that are wholly owned and managed by the council".
Public-private partnerships have come under increased scrutiny in recent weeks in the wake of the Grenfell Tower blaze.
Published: 01/03/2017   Last Updated: 21/06/2017 14:40:16   Tags: Government Legislation Changes, Landlord News, Property News
George Osborne unveiled a shock tax change in 2015: the tax relief that landlords get for finance costs will be restricted to the basic rate of Income Tax. To put it another way, the current rules give most landlords a 40% discount on their current interest costs, but under the new regime, this discount will drop to 20%. This tax change will be phased in from will start to be phased in from 6th April this year and fully implemented by 2021.
There's no doubt these changes will makes things more difficult for landlords, but the first thing to note is that landlords who are basic rate tax payers (earning less than about £40k), or those without a mortgage, won't be affected at all.
Secondly, there are steps landlords can take to try and cut their interest costs. The first being re-mortgaging. Buy-to-let mortgage interest rates have fallen significantly in recent years, so deals currently on the market may well be substantially better than on products arranged a few years ago.
With large increases in property prices in London, another tip is to get your rental property re-valued. This will make your lender recalculate your LTV, and a lower LTV means a better interest rate and a larger choice of lenders.
Show More Articles